Hannah's Pet Care
Service
Pick up and/or drop off
Fee *
Dog Boarding
£5 / one-way. Maximum distance: 10 km
£15
Holiday Rate £18
Dog Walking
Included in the rate
Maximum distance: 10 km
£10
Holiday Rate £13
Doggy Day Care
£5 / one-way. Maximum distance: 10 km
£10
Holiday Rate £13
* The rates do not include Gudog's commission.
Amended availability in the last almost 2 years
Available for bookings
Not available
I have always grown up with pets and I think they are great to have in your home. Sometimes, we can't personally give our pets everything they need which is why I would love to help you out. I know how important pets are to their owners so no job is ever too big or too small.
Previously, I have walked and looked after neighbours' dogs. I have experience of looking after big dogs (e.g. Newfoundlands) and medium sized dogs (e.g. Boxers). I have also grown up with cats, dogs, hamsters, gerbils, fish and chickens!
At present, I have a kitten named Theodore. This means that if you would like me to look after your pet in my home, it is important that they get on well with cats. I am happy to arrange a meet and greet in advance in order to see how we all get on!
I look forward to hearing from you.
Dog Boarding Rate
£15 / night
Dog Walking Rate
£10 / hour
Doggy Day Care Rate
£10 / day
City
Camberley
Address
Sullivan Road
Type of property
Apartment
Outdoor areas
No
I own a car suitable for transporting dogs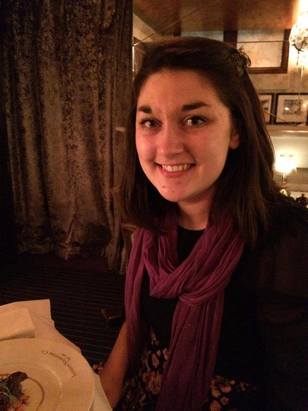 Hannah
Gudog services in Camberley