We Look After Dogs
Amended availability in the last 12 days
Available for bookings
Not available
We look after dogs provides reliable dog walking to cover your exercise routine.
We provide Home Boarding and Day Care following the dogs individual care plan and routine in our home.
We are experienced and are confident with all breeds of dogs.
We have a secure home and garden and live in beautiful countryside with stunning walks.
Please get in touch to discuss your needs.
Average rating

Dog Boarding Rate

£22 / night

Dog Walking Rate

£15 / hour

Doggy Day Care Rate

£15 / day

City
Halifax
Address
Townley Avenue Southowram
Type of property
House
Outdoor areas
Garden
Outdoor size
30 m²
I own a car suitable for transporting dogs
Other clients' reviews of Philippa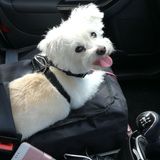 Michelle
& Heidi
Heidi settled straight away at Pippa's and it's a great leave of mind when leaving your pooch. Much better than kennels as Heidi was made to feel like it was home from home.
Highly recommend 😊👌🐾
Zohrah
& Ted
Ted loves going on holiday to Pippa's. We can enjoy what we're doing without worrying about him, knowing he's in safe hands
Zohrah
& Ted
Ted has been to stay with Pippa before and I had no hesitation in leaving him there again. Pippa's is a home from home service that I would highly recommend. I wouldn't think of using kennels now.
Zohrah
& Ted
Pippa is a real find. She understands dogs - especially lively young terriers like Ted.
Ted is looking forward to his holiday there
Last login
6 days
Response time
about 14 hours
Accepted bookings
81%
Response rate
67%
---
Recommend this Dog sitter to your friends
Tweet