Back

|

Gudog

»

Dog Boarder, Walker in Brighton & Surrounding area
Dog Boarder, Walker in Brighton & Surrounding area
Amended availability in the last 9 months
Available for bookings
Not available
I'm fully certified in Dog Walking, Sitting and First Aid. I like nothing more than caring for dogs and giving them the love and affection they all deserve. I offer a home from home style of service where your furry friend will be loved, cared for and played with like one of our own.
I have a young Sprocker, Coco, who loves having friends to stay and play in her home.
Home security is very important. The garden has high fences all around and the gates are fitted with double locks. I live right on the edge of the South Downs and within a few minutes your dogs can enjoy the freedom of being away from all cars and hazards.
Leaving your dog is always very daunting and that's why I'm here to help. I would be happy to email or text you regular pictures and updates so you can see what your dog has been up to and give you that reassurance and piece of mind.
Average rating

Dog Boarding Rate

£30 / night

Dog Walking Rate

£13 / hour

Doggy Day Care Rate

£17 / day

City
Brighton
Address
Vernon AvenueBN2 6BF Brighton
Type of property
House
Outdoor areas
Garden
Outdoor size
100 m²
I own a car suitable for transporting dogs
Other clients' reviews of Kassie
Janine
& Maggie
Kassie provided an excellent service for Maggie. Maggie was clearly happy to attend Kassies for day care. Kassies communication with myself was excellent and really helpful. She was able to put us at ease when leaving Maggie in her care. Kassie was also flexible with our requirements as we were holiday makers in Brighton, and needed day care for our pup whilst visiting family and local attractions. Thankyou so much, we hope to use Kassie again when we visit Brighton.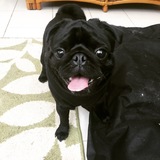 Becky
& Hugo
Kassie and her family looked after our 3 little boys for 6 nights while me and my family went to Disneyland Paris. Kassie text me everyday to let us know what our boys had been up to that day and sent us lots of lovely pictures of the boys enjoying long walks. There is no doubt that we will be using Kassie again and I can't thank her and her lovely family enough for spoiling our 3 pooches. Thank you so much x
Last login
5 days
Response time
about 9 hours
Accepted bookings
57%
Response rate
67%
---
Recommend this Dog sitter to your friends
Tweet
Gudog services in Brighton