If you're looking for the best places to take your dog for a walk in Manchester, then look no further!

Manchester is a pretty dog-friendly city, but to really enjoy the great outdoors with your pooch you want to be able to let them off the lead and have a good run around.

And as anyone who lives in the city will tell you, Mancunians are spoilt for choice when it comes to parks and woodlands where you and your dog can get away from it all and kick up the autumn leaves — whatever the weather!

Dog friendly parks in Manchester
Here are seven recommendations of great dog walking places in and around Manchester to visit with your pup — one for every day of the week!

1. Heaton Park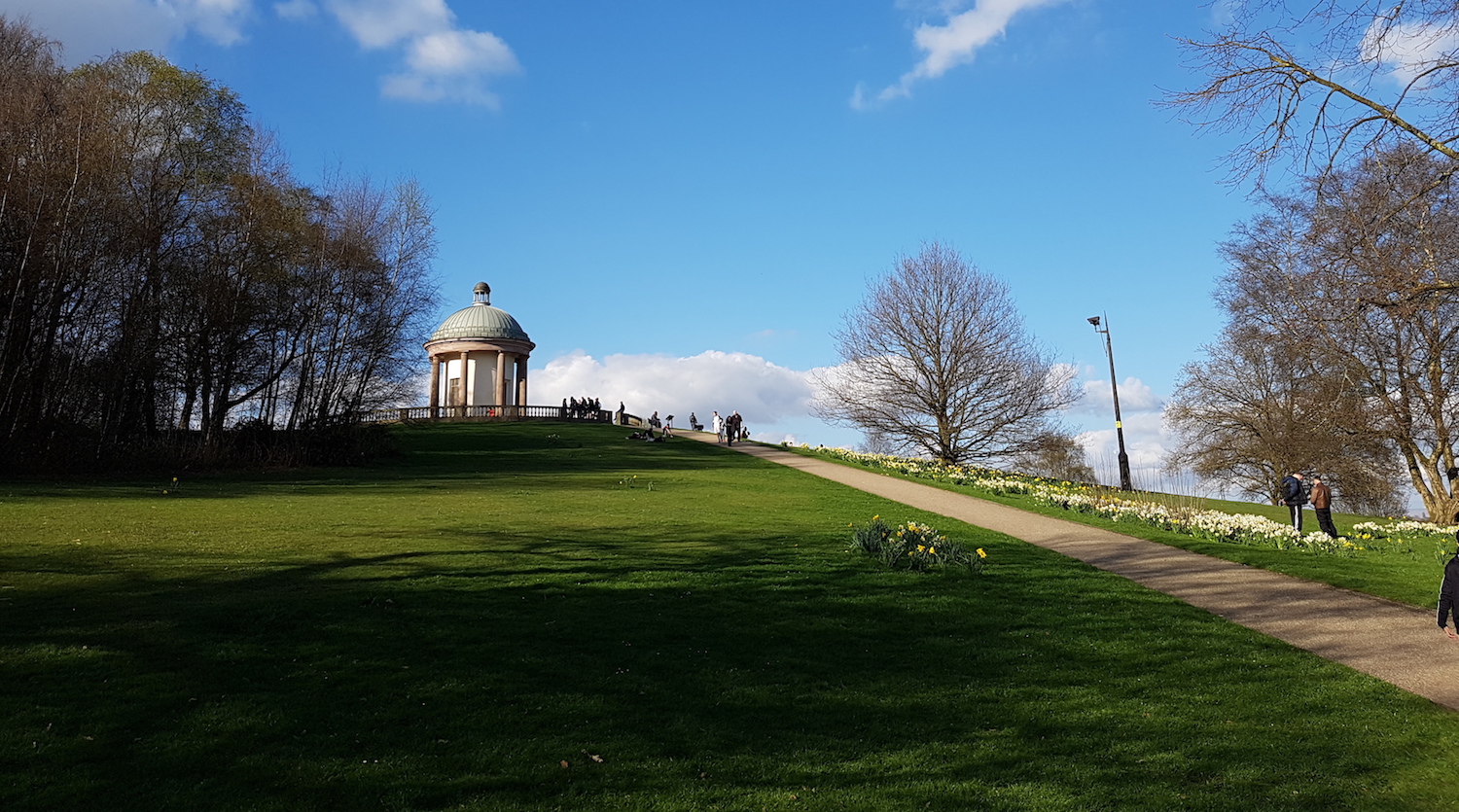 Heaton Park is probably the most well-known park in the Greater Manchester area. Not only is it the biggest park in Manchester, it's also the largest municipal park in Europe!

As well as parkland, woodlands and ornamental gardens, Heaton Park is home to a whole host of attractions including cafes, children's play areas, an animal centre, tram museum, bowling greens, golf course and a boating lake.

And with over 600 acres to explore, there's scope for longer walks and plenty to keep you and your dog interested every time you visit.

Finding Heaton Park:
By tram: Heaton Park Tram Station
By car: Sat nav – M25 2SW
Parking: First hour £1, 1-3 hours £2, and 3 hours or more £3. Charges apply 10am-5pm every day.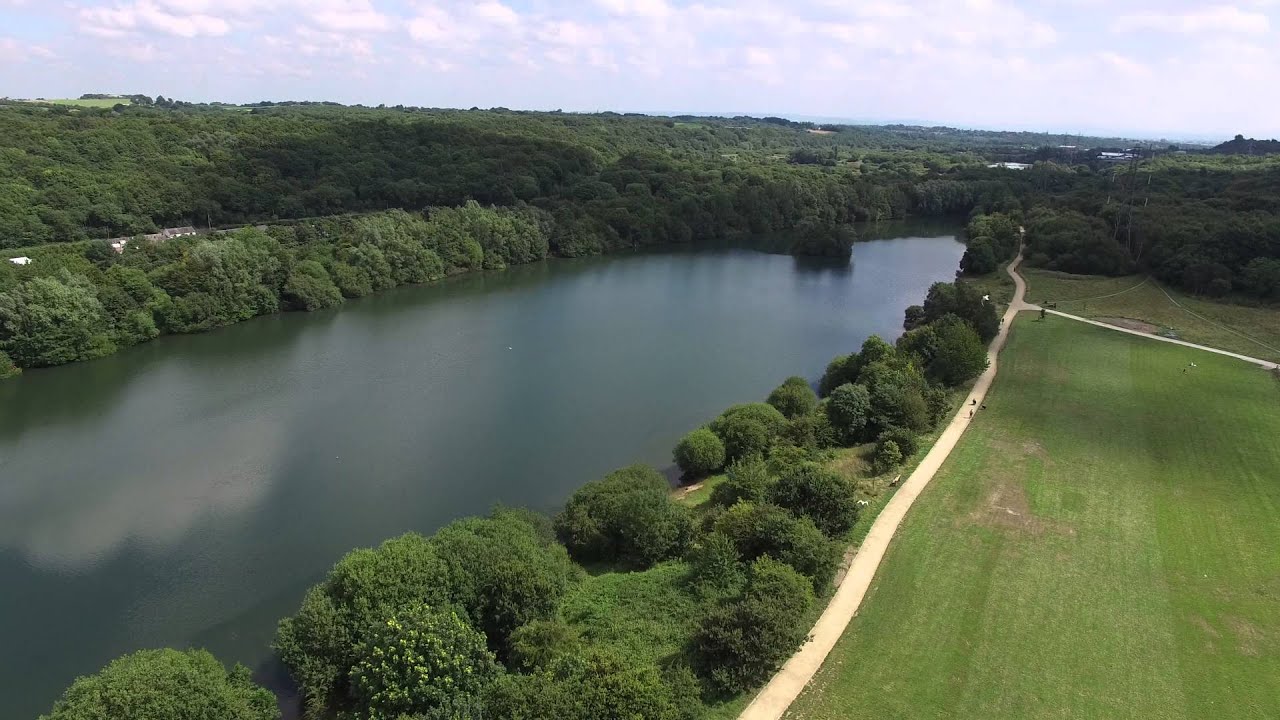 Situated in the Irwell Valley, Salford, this country park and nature reserve has almost 120 acres of open woodlands and meadows, with trails, paths and open spaces that your dog can enjoy off the lead.

Explore the remains of Wet Earth Colliery, which was established around 1740, or enjoy a lakeside walk with your four-legged friend before visiting the dog-friendly cafe!

Finding Clifton Country Park:
By bus: Number 22 bus service from Bolton to Stockport. The bus stop is opposite Clifton Cricket Ground.
By car: Sat nav – M27 6NG
Parking: Free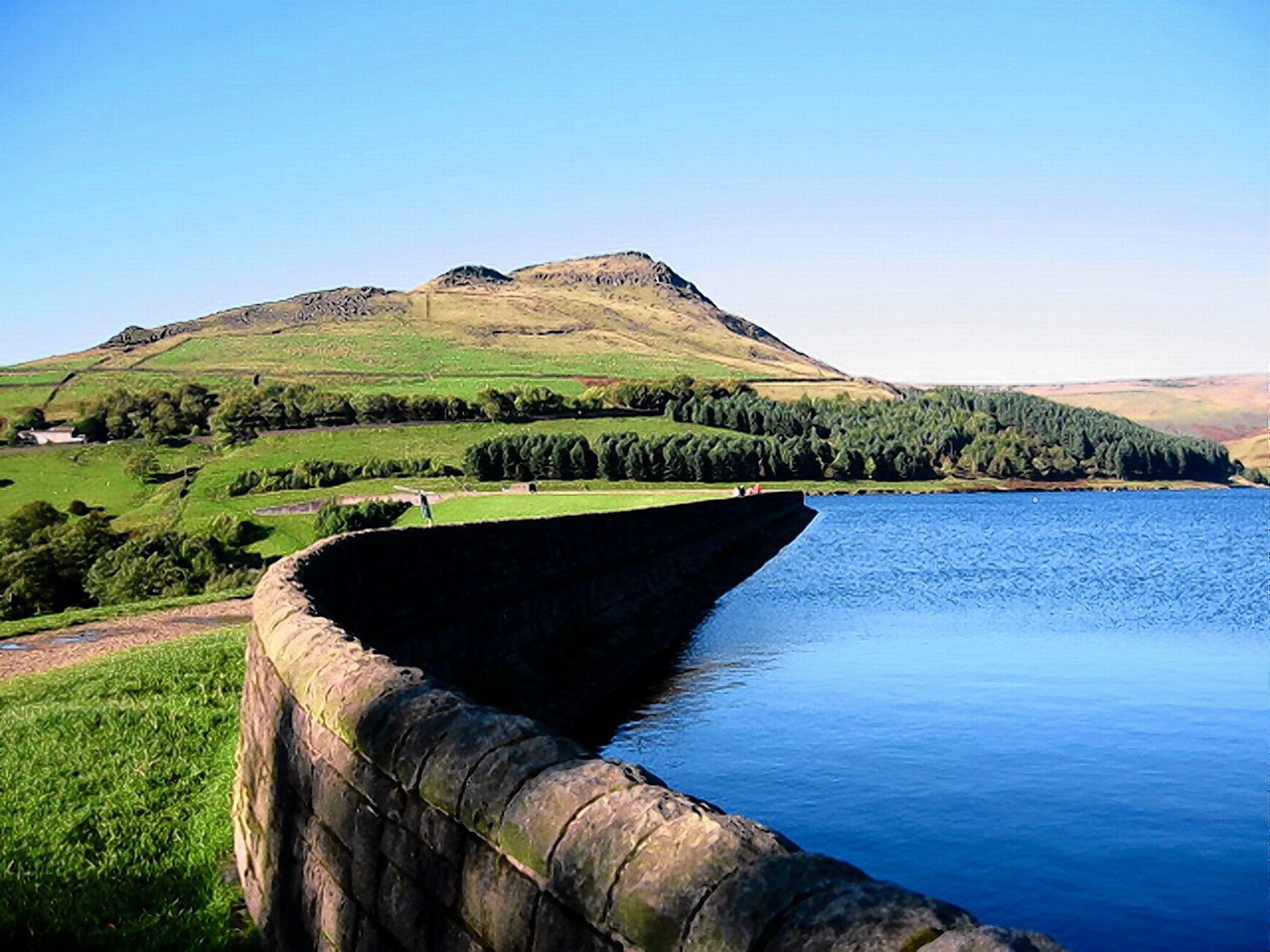 Dove Stone Reservoir in Oldham is on the edge of the Peak District National Park, offering a dramatic landscape with stunning views across the reservoir to the South Pennine hills — perfect for dog walking.

There's a 2.5 mile walk around the reservoir as well as an extensive network of footpaths and access to moorland.

Finding Dove Stone Reservoir:
By train: Greenfield station
By car: Sat nav – OL3 7NE
Parking: Free for RSPB members displaying membership card, or 60p for three hours or £1.80 for the day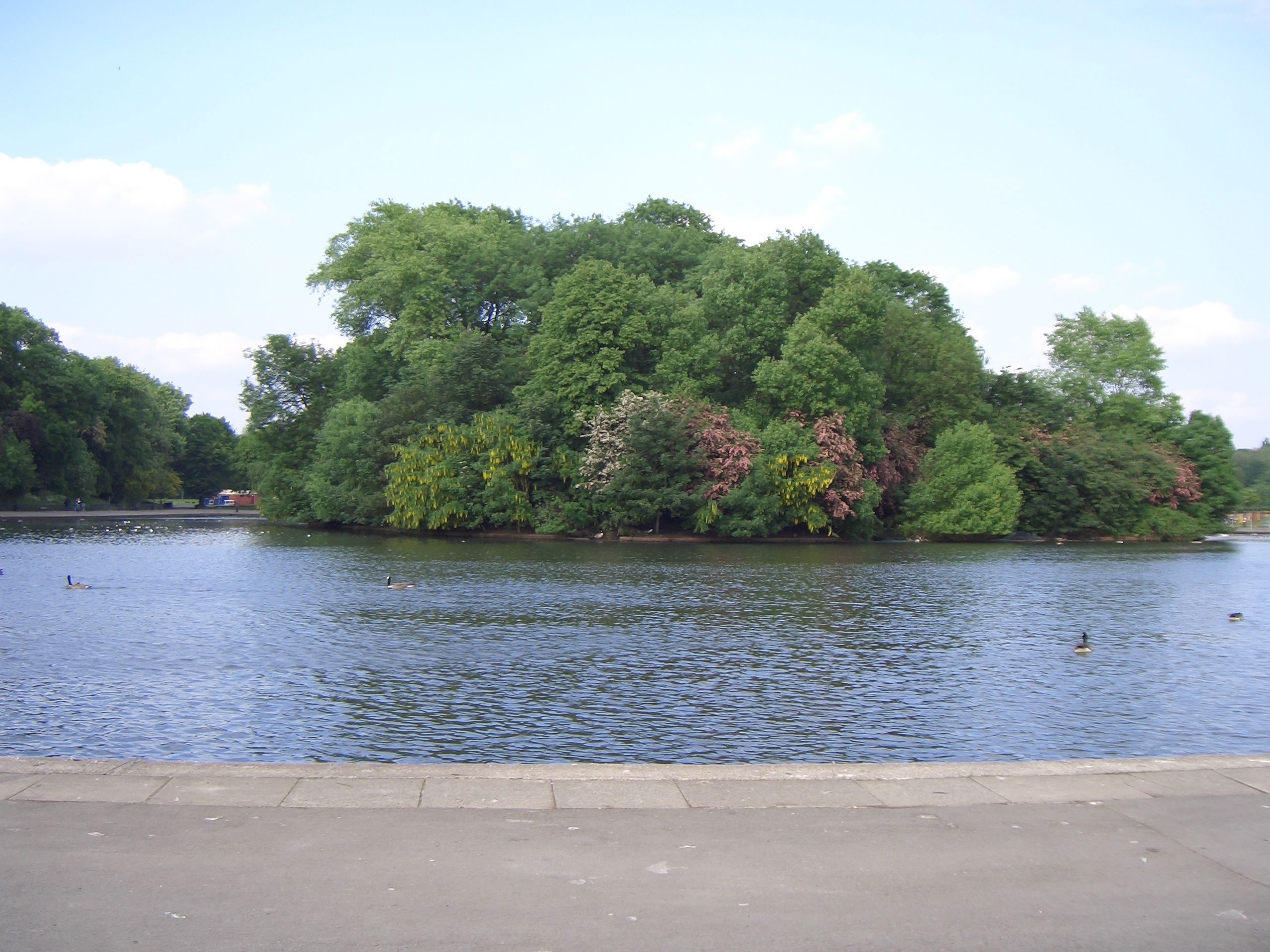 Located in the south of the city, Platt Fields Park is an Edwardian public park spanning 90 acres, with a lake, wooded glades, sculpted gardens and children's play areas.

Dogs are allowed off the lead everywhere in the park except the play areas.

Finding Platt Fields Park:
By tram: Burton Road Tram Station
By car: Sat nav – M14 6LA
Parking: Free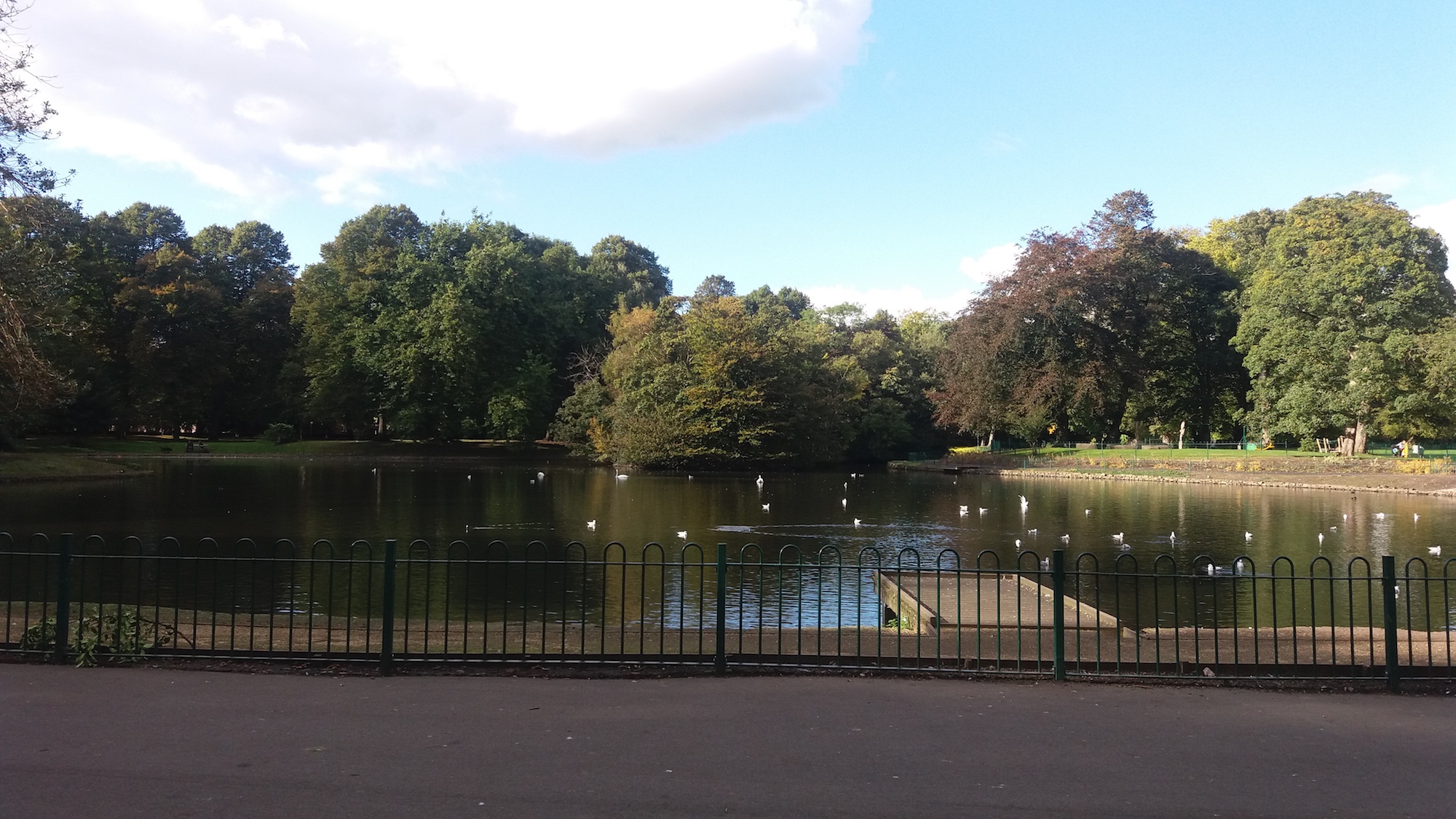 This 60-acre park between Moss Side and Whalley Range was opened to the public in 1870. It was recently restored to its former glory thanks to £5m of funding from the Heritage Lottery Fund, Manchester City Council, the Lawn Tennis Association, English Cricket Board and Sport England.

It's a lovely place to walk your dog, with improved paths, nature trails and lots of green open space, as well as improved play facilities for the kids.

Finding Alexandra Park:
By car: Sat nav – M16 7JL
Parking: Free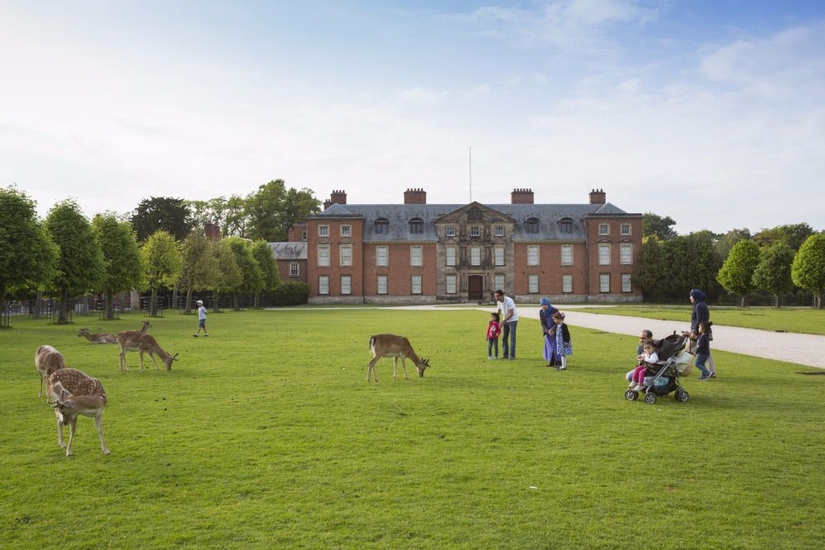 Owner National Trust describes Dunham Massey as "a green oasis nestled between the urban sprawl of Manchester and rural tranquillity of Cheshire".

The estate includes a grand Georgian house, gardens and a 300-acre deer park which is home to owls and woodpeckers as well as Dunham's resident herd of more than 150 fallow deer. Dogs are allowed in the deer park as long as you keep them on the lead.

Dog walkers and their pups can enjoy a 2.5-mile walk among the estate's ancient trees.

Finding Dunham Massey:
By bus: Buses from Altrincham and Warrington stop at the main gates
By car: Sat nav – WA14 4SJ
Parking: £7 (includes entry to the park)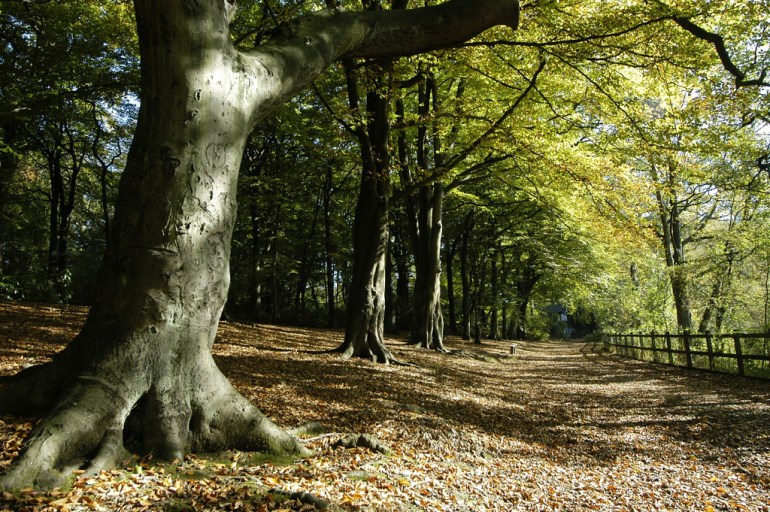 Located next to a busy motorway, these urban woods in Salford are surprisingly tranquil and offer a welcome break from the hustle and bustle of the city.

You'll find around 75 acres of beautiful woodlands, and in addition to being a perfect spot for dog walking it's a great place for children, with hidden sculptures scattered throughout the woods and a bridge over the river where they can play pooh sticks.

Finding Worsley Woods:
By car: Sat nav – M28 2GD
Parking: Parking available at Beesley Green Community Centre

Have a favourite spot that isn't featured here? Tell us, we want to hear about them!

And remember: wherever you decide to visit with your dog, you don't just have to stick to walking! — the best outdoor adventures involve play as well as exercise and a chance to go to the loo!
Have a read of our blog on outdoor play with your dog for tips on fun games and training ideas that don't rely on food as a reward.
Do you know Gudog?
Gudog is a platform that connects experienced dog sitters and dog owners. Our platform allows each owner to find the perfect caregiver, making the reservation conveniently and guaranteeing secure payment. Gudog is the best alternative to dog boarding kennels.