When Summer, Easter, or Christmas holidays are fast approaching or when we get few days off work, we know exactly what our next steps are. Start researching for our next holiday destination and look for the train, flight tickets, and/or car rentals. Those of us who are organised, don't miss out on a single detail when it comes to our holidays. But on such occasions, a very important member of our family is often unable to accompany us, so we ask ourselves the next question: where should I leave my dog for a holiday?
The first thought that comes to our mind is either family or friends. However, on occasions, it's not always easy as they too might be off on a holiday at the same time, or their routines are unable to accommodate your dog. This is quite normal, leaving our pets can often disrupt the plans or routines of others and to be honest, some of us dog parents are not entirely at ease leaving our furry friends with an acquaintance as well. This is especially the case when our pooch may have special needs such as separation anxiety, not being sociable with other dogs, or simply needs to expend a lot of energy. Well, we have the solution to this dilemma:
Where do I leave my dog on holiday? With a dog sitter on Gudog!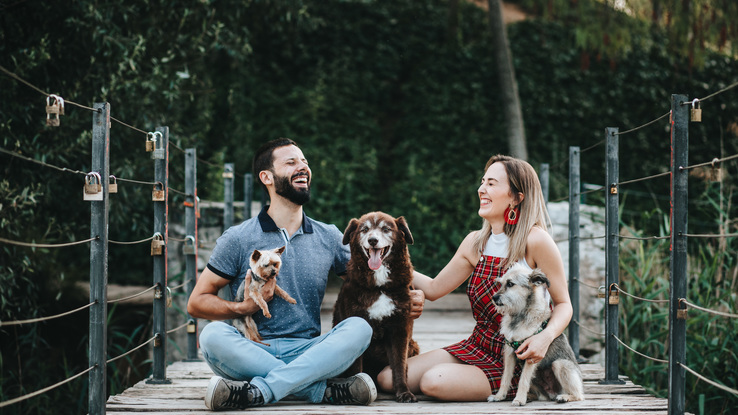 Quite simply, the best way to go on holiday is without having to ask a relative or friend for a favour, to be able to give all the necessary information without the fear of someone having to compromise and knowing that your dog will be perfectly cared for. that is, to leave your dog with a Gudog sitter. And if you think that your pooch will not be in a warm comfortable environment, where he/she feels at home, then you're absolutely mistaken!
What are the dog sitters on Gudog like?
The most important thing is that all the sitters are animal lovers and have professional and/or personal experience caring for dogs. The vast majority of sitters have decided to look after dogs because they are away from their own furry family and miss them, or have their own dogs, and would like them to socialise or have professional qualifications to provide care such as canine educators, veterinarians, veterinary assistants, dog groomers, animal photographers, etc.
The sitters on Gudog have been vetted by our team and you must know, we're very demanding! All sitters must be of legal age, verify their identity, have experience in dog care, offer a safe and comfortable environment for any guest dogs, not have more than 3 dogs at home and ensure that they are 100% sociable, not use cages or kennels and dedicate as much time possible to their furry guests.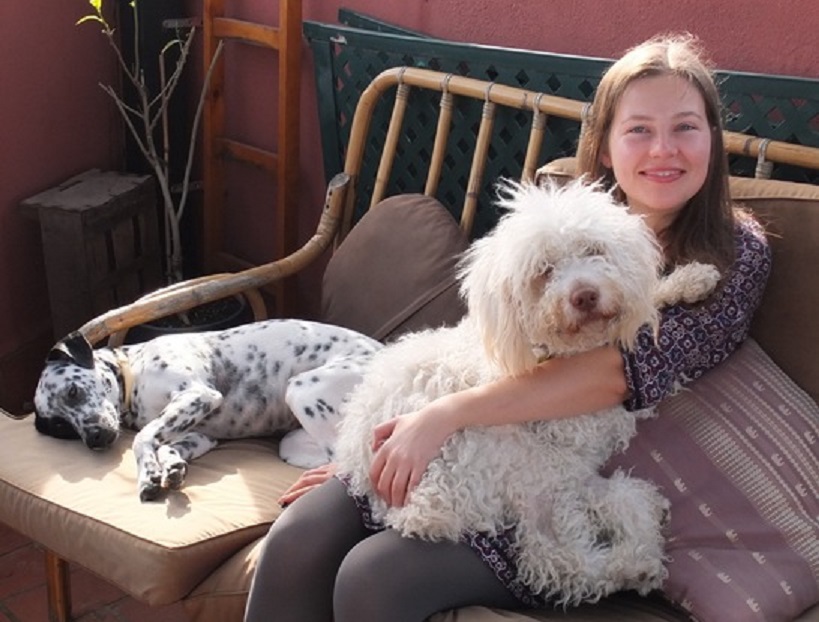 When looking for a dog sitter, there are a few things you must keep in mind, as not all dogs are the same and not all dog sitters are the same. You can find all kind of homes and dog sitters:
Houses with a garden, near the hills or in the city. Away from the hustle and bustle, or in your own area so your dog can continue to walk in the same places. Houses with two-legged and four-legged hosts, so that your dog can socialise or houses without other pets so your dog can be the most pampered.
We have dog sitters who would love to tuck your pooch and spend every minute with them or some who are as adventurous as your furry friend and would love exploring new areas. If your pooch needs medical attention or has separation anxiety, we have experienced sitters who can cater to those needs as well. Discover different types of sitters in your area!
You can tell that we're proud of our dog sitters, can't you? We're not going to deny it, we're convinced that our sitters are the best option when you're confused about where to leave your dog when on holiday. All you have to do is download the Gudog app or go to our website and the rest is as easy as pie: select the service, the dates, and contact the dog sitter that best suits your needs. Payment is completely secure, and our cancellation policy is very flexible. Also, every booking comes with veterinary cover – what more could you ask for!
Oh, we also have a team who's ready to help and advise you. Please feel free to reach out to us, we'd be more than happy to help!
Do you know Gudog?
Gudog is a platform that connects experienced dog sitters and dog owners. Our platform allows each owner to find the perfect caregiver, making the reservation conveniently and guaranteeing secure payment. Gudog is the best alternative to dog boarding kennels.